Strategies to Prevent Professional Burnout and Maximize Your Productivity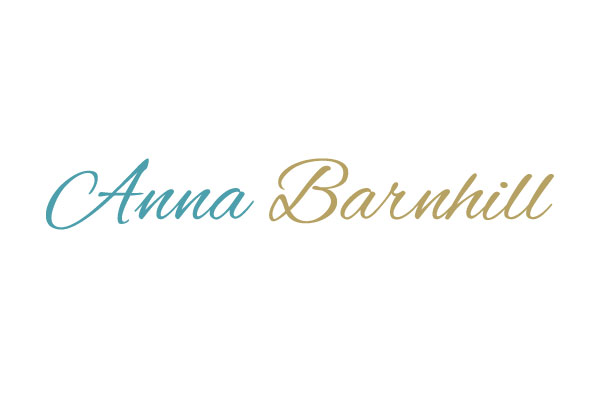 We all know how hard it is to stay motivated and productive when work feels like it's taking over our lives. Many of us are struggling with professional burnout but don't know how to manage it effectively. In this article, we'll explore strategies to prevent professional burnout and maximize your productivity.
What is Burnout?
Burnout is a state of physical, mental, and emotional exhaustion caused by prolonged stress and excessive demands. It can be caused by too much work, a lack of recognition, conflicting demands and responsibilities, or even a lack of control over one's work. Burnout can also be experienced in other areas of life, such as relationships, parenting, and hobbies.
When it comes to professional burnout, it is characterized by feelings of fatigue, frustration, cynicism, and a lack of motivation. It can lead to decreased productivity, absenteeism, and even health problems. It is important to recognize the signs of burnout early and take steps to manage it before it becomes a serious problem.
Symptoms of Burnout
The most common symptoms of burnout include physical and emotional exhaustion, a sense of detachment, a lack of accomplishment, and a feeling of being overwhelmed. Other symptoms include difficulty concentrating, increased irritability, and a lack of motivation.
Burnout can also manifest itself in physical symptoms such as headaches, muscle tension, or stomach issues. If you are experiencing any of these symptoms, it is important to take a step back and evaluate your situation.
Stages of Burnout
Burnout typically occurs in three stages:
The first stage is stress overload. During this stage, you are feeling overwhelmed and overworked. You may feel like you can't keep up and that you are constantly running out of time.
The second stage is emotional exhaustion. During this stage, you are feeling apathetic and drained. You may have difficulty focusing and have trouble finding joy in everyday tasks.
The third stage is cynicism and detachment. During this stage, you may be feeling cynical and detached from your work. You may also feel disconnected from your colleagues and uninterested in your job.
How to Recognize Burnout
If you are feeling overwhelmed and overworked, it is important to recognize the signs of burnout. If you are experiencing any of the symptoms mentioned above, it is important to take a step back and evaluate your situation.
It is also important to be aware of how your work environment is impacting you. Are there too many demands on you or too little control? Are you feeling undervalued or unappreciated? Are you feeling disconnected from your colleagues?
If you are feeling any of these things, it is important to take the time to address them and create a healthier work environment for yourself.
Job Burnout Self-Assessment
Ask yourself:
Have you become cynical or critical at work?
Do you drag yourself to work and have trouble getting started?
Have you become irritable or impatient with co-workers, customers or clients?
Do you lack the energy to be consistently productive?
Do you find it hard to concentrate?
Do you lack satisfaction from your achievements?
Are you using food, drugs or alcohol to feel better or to simply not feel?
Have your sleep habits changed?
Are you troubled by unexplained headaches, stomach or bowel problems, or other physical complaints?
If you answered yes to any of these questions, you might be experiencing job burnout.
BEAT BURNOUT: HOW TO GET YOURSELF OUT OF THE RUT
Once burnout sets in, it can be difficult to see the light at the end of the tunnel. You may feel emotionally exhausted and full of dread, you may feel hopeless, stuck, with no motivation or energy to keep going.
If you feel stuck in a constant state of overwhelm and burnout, here are the emergency steps you can take to help yourself get out of the rut:
The first step is acknowledge that you are on the road to a burnout or you are already there. It sounds really basic, but if you don't acknowledge or label it, you won't be able to address the underlying issues. We cannot change what we cannot see.
Second, pay attention to your needs. It's essential to replenish your physical and emotional energy, along with your capacity to focus, by prioritizing good sleep habits, nutrition, exercise, social connection, and practices that promote well-being, like meditating, journaling, and enjoying nature.
Practice Self-compassion. What would you say to a friend in your situation? Chances are, you would offer empathy and kindness instead of telling them how big of a failure they are. Give yourself same grace and support. Remind yourself you don't have to be perfect, and that it's OK to need a break or cancel on a commitment.
Identify immediate changes you can make. Evaluate your existing commitments and consider canceling or rescheduling a few. The immediate relief this brings may surprise you.
Reconnect with your values and what makes you happy. When we immerse ourselves in work, we often forget why we started or what we want out of life. Reflecting on personal values can remind you who you really are and what parts of life deserve your full attention.
Reframe your mindset. Take a close look at your mindset and assumptions. What aspects of your situation are truly fixed, and which can you change? Focus on what things do you actually have control over. Shifting your perspective can buffer you from frustrations around the things outside of your control.
Consider the opportunities available to you.

Sometimes, just knowing other routes exist can renew hope and help you remember you have power to make changes, even if those changes don't happen right away.

Take Simple Action. Make a list of some of the things that stress you out, as well as a list of things that re-energize you. Start with one thing you need to reduce or give up and one thing you need to add. When you cut out something that's draining, you create an opportunity for something that fills you up.
STRATEGIES TO PREVENT PROFESSIONAL BURNOUT
Once you out of the burnout state, there are several strategies you can incorporate in your life to set yourself up for success going forward:
First, make time for yourself. This could include going for a walk, listening to music, or simply taking a few minutes to mentally reset. Remember, self-care is not selfish, it's an essential component of achieving success without burning yourself out in the process.
Set realistic goals and expectations for yourself. Don't try to do too much at once and don't be afraid to ask for help if you need it. Prioritizing tasks and delegating responsibility can help you manage your workload and make sure you are not overworking yourself.
Design sustainable work-life integration plan. Reset the expectations of colleagues, clients, and even family members for what and how much you're willing to take on, as well as ground rules for working together.
Establish heallthy boundaries. Remember, you cannot pour from an empty cup. Being selective about accepting commitments is key to taking care of your mental health, honoring the truly important commitments, and proactively preventing burnout.
Take care of your physical and mental health. This could mean getting enough sleep, eating healthy meals, exercising regularly, and spending time with family and friends.
Practice mindfulness and focus on the present moment. Mindful activities like yoga, meditation, and breathing exercises can help you stay centered and focused on the task at hand.
Take time to de-stress and recharge. It is important to take time away from work and focus on other activities that can help you relax and recharge. Taking vacations or engaging in recreational activities that bring you joy can be beneficial.
Recognize when you are feeling overwhelmed and take proactive steps to manage it. This could include communicating with your colleagues and managers about what you need in order to do your job effectively, take a break, or ask for some extra help.
Finally, it's essential that you get to the underlying causes of your job burnout, which tend to be some combination of the following: high workload; inadequate support from leaders and colleagues; insufficient recognition; a values mismatch; an environment of unfairness (there's little transparency and lots of favoritism and arbitrary decision making); and a lack of autonomy (feeling like you don't have a say in how your day unfolds and being left out of decisions that directly impact your work) and address the identified root causes, whether by shifting your perspective, asking for what you need, or walking away from the situation.
Tips for Maximizing Productivity
Once you have taken steps to prevent and manage burnout, there are several tips you can use to maximize your productivity.
Set SMART Goals - Setting goals that are Specific, Measurable, Attainable, Relevant, and Time-Bound (SMART) can be a powerful tool in maximizing productivity. Make sure that all of your goals are achievable and that you keep track of your progress.
Make a Plan - Creating a plan of action for how you want to reach your goals is important for staying on track. Break down big tasks into smaller, more manageable chunks and create a timeline for completing them.
Prioritize Tasks - Figure out which tasks are most important and focus your energy on those first. If possible, delegate some of the less important tasks to someone else.
Take Breaks - Making sure to take breaks throughout the day can help to keep you productive. Taking a few minutes to step away from the task at hand to rest or do something enjoyable will help to keep you focused when you return to the task.
Avoid Multi-tasking - Focusing on one task at a time is a more effective way to work than trying to do multiple things at once. When you work on one thing at a time, you are less likely to make mistakes or overlook important details.
Eliminate Distractions - Put away your phone, turn off notifications, and find a quiet place to work. Removing distractions can help you stay on task and be more productive.
Bottom line is burnout is a serious problem that can have serious consequences if it is not managed effectively. It is important to recognize the signs and symptoms of burnout early and take steps to prevent or manage it before it becomes a serious problem hindering your personal and professional success.
By following the strategies outlined above, you can take steps to prevent professional burnout and maximize your productivity. Which in turn, allows you to direct your energy and invest your time in what trully matters to you, thus enabling you to lead yourself and others with more intention and impact.
LEARN MORE ON HOW COACHING CAN HELP YOU BEAT BURNOUT ONCE AND FOR ALL