Why Partner With Anna: Empower Your Leadership and Achieve Lasting Success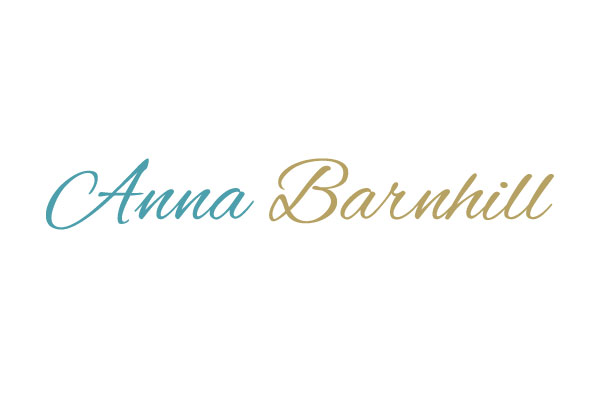 Anna is a highly regarded ICF Master Certified Coach and Executive & Organizational Effectiveness Expert, renowned for her transformational leadership development strategies that empower individuals and organizations to thrive in the new digital era. With a sharp focus on emotional intelligence, behavioral change, and leadership dynamics, she has earned a reputation for delivering powerful insights that drive remarkable results.Recognized for her expertise, she is sought after by senior leaders aiming to thrive in today's ever-evolving business landscape, fostering a culture of innovation, trust, and collaboration.
With a profound commitment to excellence in coaching, Anna's dedication to her craft has earned her the prestigious distinction of being in the top 4% of certified coaches worldwide, holding the coveted Master Certified Coach (MCC) credential awarded by the International Coach Federation (ICF). Notably, Anna stands in the top 1% of MCC coaches under the age of 40, solidifying her position as an exceptional and accomplished professional in the coaching industry.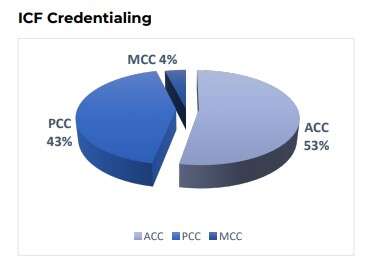 Drawing on her extensive experience and proven methodologies, Anna empowers leaders to unlock their full potential, equipping them with the emotional intelligence and insights needed to navigate complex challenges with resilience and confidence. Her unique blend of expertise in business psychology and coaching enables her to facilitate profound shifts in leadership behavior, enabling her clients to achieve outstanding results both personally and professionally.
Anna's reputation as a sought-after Leadership Development Advisor stems not only from her impressive credentials but also from her unwavering dedication to each client's success. Her ability to tailor her approach to individual needs and organizational contexts fosters an environment of trust and collaboration, driving meaningful and lasting change in leadership effectiveness.
Whether guiding C-suite executives, management teams, or emerging leaders, Anna's transformative coaching ignites a powerful ripple effect throughout organizations, fostering cultures of high performance, adaptability, and inspired leadership.
Here's Why Leaders Choose to Partner with Anna:
Unmatched Expertise
Anna's exceptional qualifications speak for themselves. She holds a MSc in Industrial and Organizational Psychology, graduating Magna Cum Laude from California Southern University. She is an ICF Master Certified Coach and Mentor Coach, adhering to the highest coaching standards. In addition, Anna has completed the Executive Leadership program based on Marshal Goldsmith's Method of 100 Coaches. She has specialized training in organizational analysis from Stanford Graduate School of Business and is an elected Associate Member of the Society for Industrial and Organizational Psychology. As an ASQ-trained Lean Six Sigma Black Belt, Anna brings expertise in process improvement methodologies. She is also an IOC Fellow at the McLean/Harvard Medical School, staying at the forefront of cutting-edge research and methodologies. With her exceptional qualifications and continuous pursuit of excellence, Anna is uniquely equipped to guide senior leaders and executives to unlock their full potential and drive lasting organizational impact.
Recognitions and Thought Leadership
Anna's excellence and dedication to her craft have earned her recognition as one of the Top 15 Coaches in Phoenix in 2023. As a distinguished Forbes contributor and member of the HBR Advisory Council, Anna consistently delivers cutting-edge insights that empower executives to achieve remarkable success. Additionally, Anna facilitates the Leadership and Innovation program at MIT, where she designs and delivers engaging and impactful learning experiences that foster leadership growth and innovation.
Extensive Industry Reach
With over 12 years of multicultural leadership experience, Anna serves as a trusted strategic partner for organizations, guiding them in fostering a culture of trust, collaboration, and innovation to achieve remarkable results. Her diverse experiences and international exposure uniquely position her to navigate the complexities of the global marketplace. Anna's coaching expertise extends across a wide range of industries, including software, technology, pharmaceuticals, manufacturing, financial services, and law. Notable clients include Google, Facebook, Tesla, Genentech, Pillsbury, NetApp, AMGEN, Morgan Stanley, and the Federal Reserve. She understands the unique challenges faced by leaders in these sectors and tailors her coaching approach accordingly.
Science-Backed Executive Coaching
Anna's coaching approach is grounded in scientific principles and evidence-based methodologies. She seamlessly integrates her expertise in Lean Six Sigma with techniques such as Cognitive-Behavioral Therapy (CBT), Acceptance and Commitment Therapy (ACT), Mindfulness-Based Stress Reduction (MBSR), and Non-Violent Communication (NVC). Anna stays up-to-date with the latest research in positive psychology, emotional intelligence, and neuroplasticity, ensuring her leadership development engagements deliver impactful and lasting results.
Authentic Leadership Development
Anna is an advocate for emotional intelligence and authentic leadership. Executives seek out Anna's guidance to unlock their authentic leadership potential and inspire greatness within themselves and their teams. Her unique perspective and deep understanding of leadership dynamics enable her to provide valuable insights and strategies for personal and professional growth. Through her guidance, executives gain the tools to cultivate their authentic leadership style and drive impactful change. With Anna as their trusted coach, senior leaders embark on a transformative journey, unlocking their full potential and fostering excellence within their organizations. By igniting greatness, they create lasting legacies that shape the future of their teams and the industry as a whole.
Trusted Partnership
Anna's clients describe her as an insightful and trusted partner who is fully invested in their success. She challenges their thinking, supports deep reflection, and facilitates rapid professional and personal growth. Anna provides a confidential and supportive environment where you can craft and bring your ideas to light, develop positive new behaviors, unlock your true potential, and reach new levels of success.
Remember, true success begins with empowered leadership. Let Anna, a leading expert in emotional intelligence and authentic leadership, navigate you on the path to realizing your highest potential. Embrace the opportunity to redefine your leadership legacy and position yourself as a catalyst for innovation and success in your industry. Take that vital first step and contact Anna today for a confidential consultation that will shape your future.
Certifications and Memberships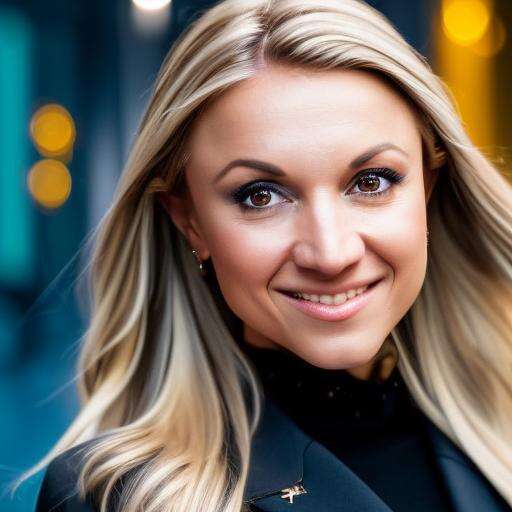 MSc in Industrial and Organizational Psychology
ICF MCC ( Master Certified Coach)
Organizational Analysis, Stanford Graduate School of Business
Learning Facilitator Leadership and Innovation program, MIT
Lean Six Sigma Black Belt
ASQ Quality Manager
Official Member of Forbes Coaches Council
IOC Fellow, McLean/Harvard Medical School
Official Member, HBR Advisory Council
Associate Member, Society of Industrial and Organizational Psychology
ELI-MP, ELI360 (Energy Leadership Index Master Practitioner)
EQ-i 2.0, EQ360 Master Practitioner
MA in Developmental Psychology and Education, Mariupo State University of Humanities
Extensive training in CBT (Cognitive Behavioral Therapy), ACT (Acceptance Commitment Therapy), MBSR ( Mindfulness-Based Stress Reduction), Gottman Method applied in organizational settings
Executive Leadership, Marshal Goldsmith's Method of 100 Coaches
IPEC CPC (Certified Professional Coach)
Registered ICF Mentor Coach