Mental Health Matters Now More than Ever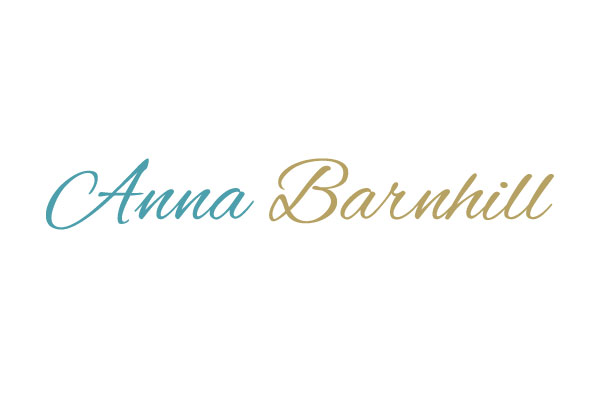 Mental health is integral to living a healthy, balanced life. Our mental health encompasses our psychological, emotional and social well-being. This means it impacts how we feel, think and behave each day. Our mental health also contributes to our decision making process, how we cope with stress and how we relate to others in our lives. According to NAMI, mental health conditions are far more common than you think, mainly because people don't like to, or are scared to, talk about them. However:
1 in 5 U.S. adults experience mental illness each year
1 in 20 U.S. adults experience serious mental illness each year
1 in 6 U.S. youth aged 6-17 experience a mental health disorder each year
50% of all lifetime mental illness begins by age 14, and 75% by age 24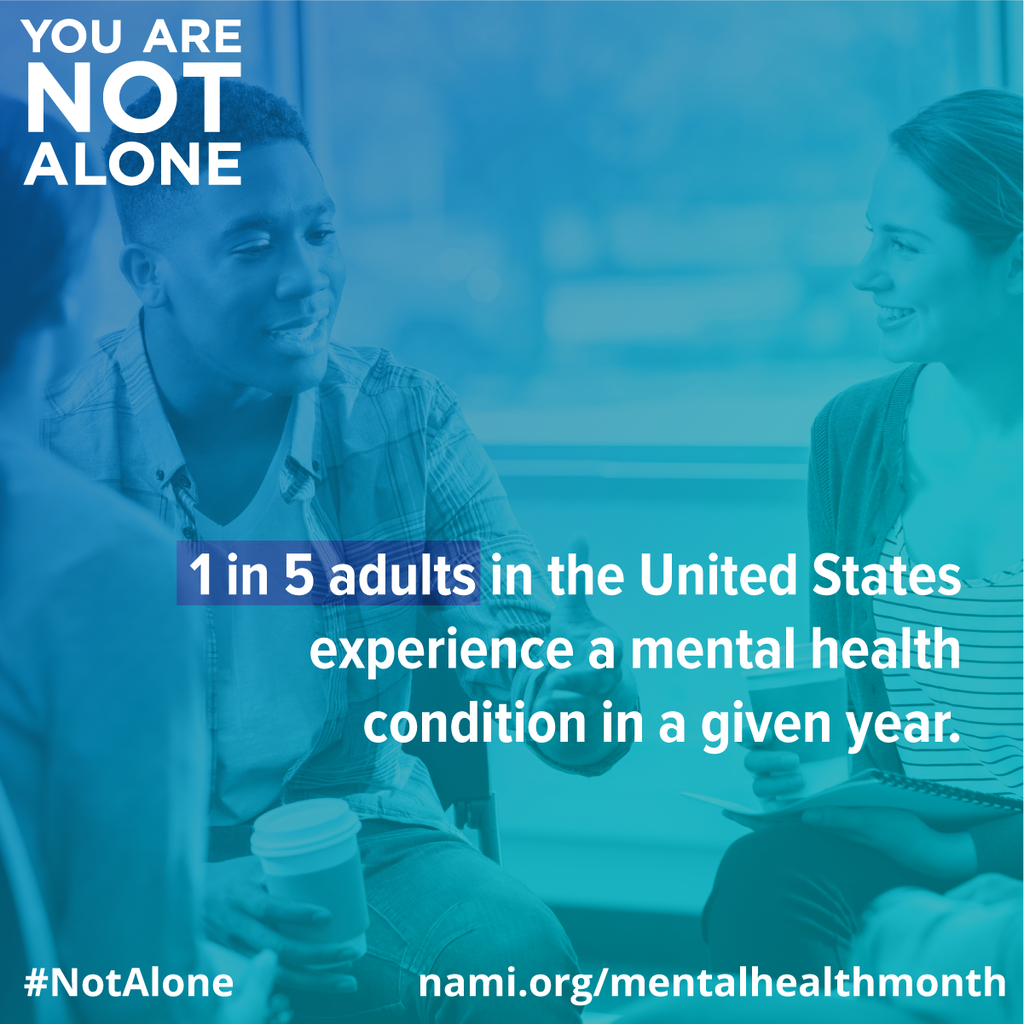 These numbers are before the Coronavirus Pandemic!
Most recent surveys have reported elevated levels of anxiety, depression, substance use, and suicidal ideation by adults in the United States in June 2020.
The prevalence of symptoms of anxiety disorder was approximately three times those reported in the second quarter of 2019 (25.5% versus 8.1%), and prevalence of depressive disorder was approximately four times that reported in the second quarter of 2019 (24.3% versus 6.5%)
A mental health condition isn't the result of one event. Research suggests multiple, linking causes. Genetics, environment and lifestyle influence whether someone develops a mental health condition. A stressful job or home life makes some people more susceptible, as do traumatic life events. Biochemical processes and circuits and basic brain structure may play a role, too.
None of this means that you're broken or that you, or your family, did something "wrong." Mental illness is no one's fault.
Since 1949, the month of May has been observed as Mental Health Month in the United States and many national organizations such as NAMI, Mental Health America and other affiliates spotlight Mental Health Month to raise awareness about the importance of mental health and to stop the stigma associated with mental health disorders.
As a Mental Health Advocate, I'm challenging you this month to start making small positive changes in your life that will benefit your mind and your body.
It's Time to Drop the Stigma and Make YOUR Mental Health a Priority
This month, reflect on your own mental well-being and if you're not doing ok, reach out for help. If you are feeling stressed, overwhelmed, anxious, or feel like you have been stuck in a rut for quiet some time, Stress Management Coaching can help you learn the tools necessary to manage life stressor effectively and start thriving in life and relationships.
Remember, health is an all-encompassing matter and we must take care of our minds just as much as we take care of our bodies. Mental health is important for our physical health and vice versa. A well-balanced diet, a healthy sleep schedule, exercise, gut health and hydration all affect our mental health and our physical health equally. Studies have shown that individuals who have chronic medical illnesses such as diabetes, high blood pressure or autoimmune disorders have a higher likelihood of being diagnosed with a mental health disorder such as depression or anxiety. Our bodies and minds act as one unit and therefore it is important to care for both our emotional and mental states as well as our physical health.
Follow these Steps to enhance your Physical and Psychological Wellness
Get enough sleep every night. Stop glorifying being busy!
Eat nutrient-rich foods and cut down on processed foods, sodas, and sugars
Exercise daily, even if it's only a 10-minute walk. Exercise releases chemicals in your brain that make you feel good. Also, regular exercise is a fantastic stress-management tool, that helps you boost your self-esteem, improve concentration, and improve your overall well-being
Spend time outdoors
Incorporate Mindfulness exercises and tools into your daily routine
Reduce news and social media consumption
Take time for yourself and do something you enjoy
Add more laughter and humor into your life
Talk about your feelings. It's not a sign of weakness. Talking can help you cope with challenges you've been carrying around in your head.
Treat yourself with kindness and respect
Create a Daily Ritual that will promote a better sense of well-being and happiness
Re-assess the quality of your boundaries. Do you often agree to things when you want to say no? Do you surround yourself with toxic people? Take a moment to prioritize your needs and values, and hold those strong in your interpersonal relationships and throughout your life.
Take a break. Perhaps you need a two-day vacation from the kids. Maybe you need to take a few mental health days off of work. Whether it's a staycation or vacation, make time to rest, recharge, rejuvenate and come back to work feeling reinvigorated.
Connect with friends and loved ones. May is an excellent month to reach out to people who you haven't spoken to in a while. Check in on your loved ones and find out if they need any support. Calling a friend who lives across the country or sending a text message to a few people from whom you haven't heard in a while is an easy way to brighten someone's day. Remember that you don't have to be their therapist. You don't have to fix them. You don't have to offer advice. Just letting someone talk and reminding them that you're there for them may be all that your loved one needs.
Set realistic goals, learn to manage time & prioritize tasks effectively (check out time-management tips here)
The bottom line is, taking care of your emotional and mental health is not optional. It's as important as your physical health, and even more important than your next promotion at work.
Emotional and Mental Health is a vital part of your life, as it directly impacts the way you think, how you feel, and the actions you take.
Being healthy emotionally can increase productivity and effectiveness at work and personal life. It also plays a critical role in the health of your relationships, and allows you to adapt to changes in your life, better cope with adversity and stress. And if you value self-growth and want to realize your full potential, mental health and wellness are foundational to your ability to optimize your performance and reach new levels of success.
Personally, I had a lifelong relationship with anxiety and depression ( you can read my personal story here). Having had to overcome life's challenges, I now help others tap into their full potential, overcome obstacles and fears that are holding them back, and start living and leading their life and relationships in a way that is authentically theirs and not prescribed by societal norms. My passion lies in helping my clients lean into their power, recognize, and embrace their unique talents, and gain the confidence to live and lead with authenticity.
WHATEVER YOUR CHALLENGES ARE, NO MATTER HOW LARGE OR HOW SMALL, WE CAN OVERCOME THEM TOGETHER. HAVE THE COURAGE TO TAKE THE NEXT STEP TOWARD YOUR MOST AUTHENTIC LIFE BY SIGNING UP FOR ONE OF MY COACHING PACKAGES.
Let's Reinvent Your Life and Relationships. It's Time You Feel Great Again and Enjoy your Life to the Fullest!
---