Team Development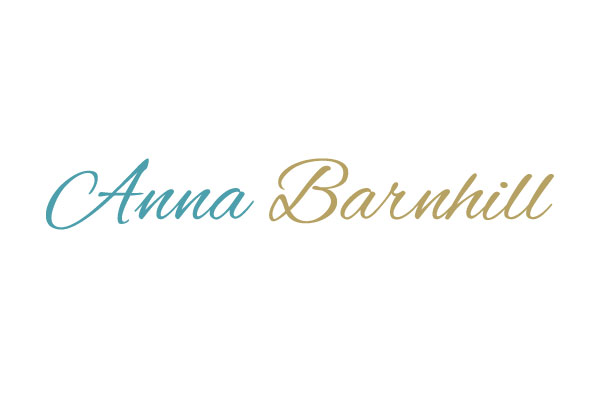 Unlock Peak Performance Through Team Development
In today's ever-evolving business landscape, marked by matrixed organizations, cross-functional teams, and remote collaborations, the art of harnessing the collective power of diverse team members is paramount. The effectiveness of a team is intricately woven with the seamless interplay of its members and the bedrock of trust they establish among themselves. Cultivating a team culture that not only encourages the open exchange of diverse viewpoints but also nurtures mutual reliance and the freedom to experiment with innovative strategies is essential for achieving rapid progress and fostering a culture of innovation.
Our Innovative Approach to Team Development
At the core of our methodology lies a commitment to human-centered design thinking—an approach that seeks to understand, empathize, and cater to the unique needs of your teams. We firmly believe that your organization's success hinges on the synergy, creativity, and high performance of your teams. To achieve this, we have meticulously crafted a multifaceted approach that draws inspiration from industry best practices while incorporating innovative strategies:
Embrace Lencioni's Five Dysfunctions of a Team Framework
Patrick Lencioni's renowned framework dives deep into the core dysfunctions that can hinder team effectiveness. We leverage this model to guide our team development initiatives:
Building Trust: We help you establish trust as the foundation of your teams, creating an environment where open communication and vulnerability are encouraged.
Fostering Healthy Conflict: Constructive debates and disagreements are actively encouraged within our programs, allowing for the harnessing of diverse perspectives and ideas.
Promoting Commitment: Our initiatives ensure that all team members are aligned with decisions and committed to collective goals and initiatives.
Cultivating Accountability: We emphasize the importance of holding team members accountable for their responsibilities and actions to drive tangible results.
Focus on Results: Your team's shared objectives always take precedence, with an emphasis on collective success over individual achievements.
The Advantage Framework by Patrick Lencioni
Lencioni's "Advantage" framework focuses on creating a healthy organizational culture where teamwork thrives. We incorporate this framework into our programs, guiding your organization towards lasting success.
Build a Cohesive Leadership Team: We facilitate the formation of a strong leadership team that is not only aligned in purpose but also functions cohesively. By fostering trust, healthy conflict resolution, commitment, accountability, and a focus on collective results, we help create a leadership core that sets the tone for the entire organization.
Create Clarity: Our approach emphasizes the importance of clarity in organizational goals, strategies, and roles. We work closely with your teams to ensure that everyone understands the organization's direction and their individual contributions to achieving its objectives.
Overcommunicate Clarity: Effective communication is key to sustaining clarity within an organization. We guide your teams in establishing transparent communication channels that keep everyone informed and engaged, minimizing misunderstandings and promoting alignment.
Reinforce Clarity: To maintain a thriving organizational culture, we emphasize the need to consistently reinforce clarity. We help your organization establish mechanisms for reinforcing desired behaviors and values, ensuring that the principles of teamwork and organizational health remain integral.
Harnessing Character Strengths for Team Excellence
Character Strength Assessment: We assess the character strengths of each team member, recognizing the valuable traits they bring to the team.
Strength Integration: We integrate the Character Strength approach by the VIA Institute of Character into our programs, empowering team members to recognize and leverage their individual character strengths. By aligning these strengths with collective objectives, we nurture a culture of authenticity, resilience, and character-driven leadership.
Comprehensive Team Building Activities
Our programs incorporate engaging team-building activities that go beyond the conventional to drive transformative change:
Simulation Exercises: We simulate real-world challenges, fostering teamwork, problem-solving, and adaptability.
Team Inspiration Retreats: Organized team retreats provide opportunities for bonding, trust-building, and creative thinking in a relaxed setting.
Cross-Functional Collaboration: We encourage collaboration across different departments and functions, creating a culture of cross-pollination of ideas.
A Commitment to Continuous Learning and Development
Training Programs: We invest in ongoing training programs that address specific skill gaps and instill a culture of continuous learning within your teams.
Leadership Coaching: Our leadership coaching programs provide personalized guidance and support to team members, fostering skill development and a culture of continuous growth.
IDEO's "From Superpowers to Great Teams" Approach
We draw inspiration from IDEO's innovative approach, "From Superpowers to Great Teams," which emphasizes the importance of recognizing and amplifying individual strengths within a team context. By identifying the unique superpowers of each team member and aligning them with collective goals, we empower teams to achieve greatness.
Human-Centered Design Thinking
We integrate human-centered design thinking approaches into our programs to:
Empathize: Understand the needs, motivations, and pain points of team members to design tailored development initiatives.
Define: Clearly define the challenges and opportunities within your team, setting the stage for targeted interventions.
Ideate: Encourage creative problem-solving, ideation, and innovation within your teams.
Prototype: Test and refine solutions to ensure they align with your team's unique dynamics.
Implement: Roll out customized strategies and initiatives that resonate with your team's specific needs.
Leveraging Evidence-Based Approaches
Our methodologies are deeply rooted in empirical evidence. We utilize approaches that have been rigorously tested and proven to enhance team dynamics:
Psychological Safety: We foster a culture of psychological safety, where team members feel comfortable expressing their thoughts, making mistakes, and taking calculated risks—empowering innovation and collaboration.
Strengths-Based Development: Our strengths-based assessments identify individual and team strengths, facilitating better role allocation and collaboration, supported by compelling research on its positive impact.
Continuous Feedback: Regular feedback loops provide team members with insights into their performance, a practice that has been shown to enhance team learning and innovation.
Goal Alignment: We ensure that your team's objectives align seamlessly with your organization's overarching goals, recognizing the substantial contribution of goal alignment to team success.
Diversity and Inclusion: We celebrate diversity and inclusion as indispensable facets of team development. A wealth of studies attests to the enhanced innovation and effectiveness of diverse teams.
Harnessing Technology for Enhanced Collaboration
Collaboration Tools: We leverage advanced collaboration tools and technology platforms to streamline communication, project management, and knowledge sharing.
Data-Driven Insights: Utilizing data analytics, we gain invaluable insights into team performance, enabling data-driven decision-making and continuous improvement.
Join us on a journey of transformation. At Barnhill Group Consulting, we don't just offer team development services; we offer the promise of unleashing your team's full potential. Witness the evolution of your teams into powerhouses of collaboration, innovation and excellence. Together, we'll elevate your organization's success through optimized team dynamics.
Ready to embark on this transformative journey? Contact us today and take the first step towards a brighter future with enhanced team development services.