Mastering Effective Leadership: Decoding Nonverbal Cues for Stronger Team Alignment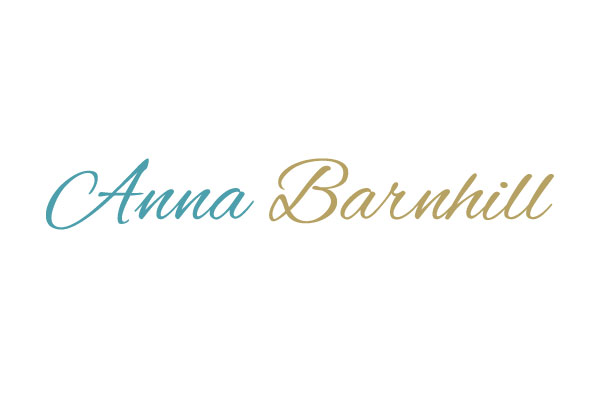 Original version of this article was published in Forbes magazine April 2023 edition
Effective leadership hinges on the ability to foster clear communication within a team, ultimately driving organizational success. As a leader, it's your duty to ensure that your team remains aligned with company goals. However, disagreements and conflicts are inevitable in any communication cycle, and they can significantly impact team morale and productivity. Recognizing when a team member disagrees with you or others is crucial. In this article, we will delve deeper into the importance of nonverbal cues in effective leadership and provide practical insights to enhance your leadership skills.
The Pitfall of Relying Solely on Verbal Agreements
One common mistake observed among leaders is overreliance on verbal agreements. Mere verbal affirmations such as "Okay" or "I understand" do not necessarily indicate agreement or commitment to delivering the desired results. How often have you concluded a meeting thinking that everyone is on the same page, only to discover later that they were not, resulting in missed deadlines and critical project delays?
Unlocking Employee Perspectives: Three Key Insights
To bridge this gap in understanding and promote effective leadership, consider these three essential tips:
Be Fully Present:
Being fully present in every interaction is a foundational aspect of effective leadership, particularly during critical meetings where alignment on goals and objectives is essential. To cultivate this presence, it is advisable to delegate note-taking responsibilities to someone else in the meeting. By doing so, you can dedicate your undivided attention to the discussion at hand. The importance of this undistracted focus cannot be overstated, as multitasking or constantly shifting your attention can inadvertently cause you to overlook the nuanced nonverbal cues that team members may be conveying.
In the high-stakes environment of important meetings, the ability to truly engage with your team becomes pivotal. When you are fully present, you are better equipped to discern the subtleties of your team's reactions – the furrowed brows, hesitant gestures, or quiet shifts in body language that may indicate concerns, confusion, or even disagreement. These nuances often speak volumes, offering valuable insights into your team's perspectives and emotions. By immersing yourself in the present moment, you can pick up on these cues, enabling you to respond proactively and address any issues that may arise.
Moreover, being fully present conveys a message of respect and value to your team. When team members feel that their leader is genuinely engaged and attentive, they are more likely to be open, honest, and forthcoming with their thoughts and concerns. This fosters an environment of trust and collaboration, where individuals feel heard and respected, ultimately contributing to a more productive and harmonious team dynamic.
Pay Attention to Nonverbal Cues:
Research has shown that communication is comprised of 55% nonverbal cues, 38% vocal tone, and only 7% words (as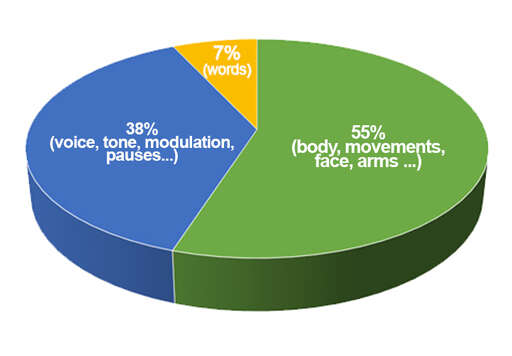 per the 55/38/7 formula). Therefore, understanding and interpreting your team's nonverbal language is essential. Here are key aspects to focus on:
Facial Expressions: Genuine smiles indicate agreement, while strained smiles may imply passive-aggressiveness. Raised eyebrows denote surprise, while frowns signal disapproval or confusion.
Body Language and Posture: Crossing arms, appearing tense, or avoiding eye contact typically indicate disagreement, whereas nodding and leaning in suggest agreement.
Tone of Voice: Nearly 40% of attitude is conveyed through tone and inflection. Pay attention to variations in tone, volume, and speed, which may indicate stress, frustration, interest, or boredom.
Dr. Jeff Thompson advises interpreting nonverbal signals through the "three C's of nonverbal communication": context, clusters, and congruence. Context refers to considering the setting and individual behavior patterns, while clusters involve analyzing related cues. It's vital to avoid jumping to conclusions or making assumptions based on your own biases.
Similar to learning a foreign language, improving your ability to read body language requires daily practice. Set an intention to observe and analyze nonverbal cues both in the workplace and in daily life. If you're uncertain about the meaning of a cue, asking open-ended questions can help you gain a better understanding of others' perspectives.
Enhance Self-Awareness:
Self-awareness lies at the heart of effective leadership, encompassing a profound understanding of your own emotions, behaviors, strengths, and weaknesses and their impact on those around you. In the context of leadership, this self-awareness extends to recognizing the significant influence your body language, facial expressions, and tone of voice wield over how your messages are received by your team. Leaders who possess this awareness strike a delicate balance between achieving results and nurturing positive relationships within their teams. They understand that nonverbal cues often convey more than words, and they use this knowledge to their advantage. By staying attuned to their team's reactions and detecting subtle shifts in body language or tone, self-aware leaders can address concerns effectively, preventing issues from festering and undermining team cohesion. This heightened sensitivity fosters trust and rapport, making it easier to gain team buy-in and adapt communication styles to resonate with team members.
Elevating Leadership for Lasting Organizational Success
In the realm of leadership, the path to enduring success is intricately woven with the threads of clear agreements, empathetic understanding of team needs and the mastery of essential interpersonal skills. Effective leadership is not just about charting a course; it's about steering the ship with precision, ensuring that every member of the crew is not just on board but actively engaged and aligned with the mission.
In this pursuit, three key strategies emerge as beacons guiding the way:
Firstly, the art of being fully present stands as a foundational pillar. It is in the moments when leaders immerse themselves entirely in the present that they harness the power to discern the unspoken concerns, aspirations, and hesitations within their teams. The commitment to focused engagement in meetings and interactions becomes the bedrock upon which trust is built, relationships are forged, and shared objectives are crystallized.
Secondly, the astute attention to nonverbal cues empowers leaders to decode the silent language of emotions and intentions. By acknowledging that words are just one part of the communication puzzle, leaders can tune in to the subtleties of facial expressions, body language, and vocal tone, uncovering valuable insights that can guide their actions and decisions.
Lastly, self-awareness, the cornerstone of emotional intelligence, serves as a powerful conduit for effective leadership. Leaders who are attuned to their own nonverbal signals and their impact on others wield the ability to adapt, connect, and inspire. They foster environments where team members feel valued, heard, and motivated, ultimately contributing to enhanced team dynamics and organizational triumph.
In essence, the journey of leadership is a tapestry woven with threads of mindfulness, empathy, and self-awareness. These strategies, when integrated into one's leadership approach, serve as the compass guiding leaders toward the twin summits of team effectiveness and organizational success. As leaders embark on this transformative voyage, they not only steer their teams toward brighter horizons but also illuminate the path for others to follow, perpetuating a culture of inspired leadership and enduring achievement.