Leading as an LGBTQ+ Executive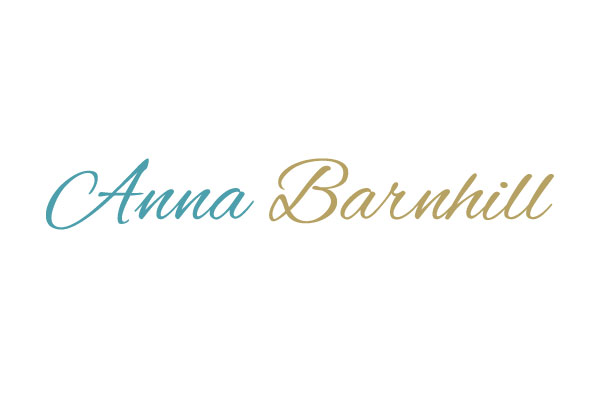 Unleash Your Leadership Potential and Make an Impact in a Diverse Business World
Welcome to the Leading as an LGBTQ+ Executive Program, a transformative journey designed to empower LGBTQ professionals to rise as authentic leaders, drive change, and make a lasting impact in the business world. As a member and advocate for the LGBTQ community, we understand the unique challenges and barriers that you may encounter on your path to leadership. Our program offers tailored executive coaching sessions, comprehensive training, and unwavering support to help you navigate these challenges and excel as an influential LGBTQ leader.
Unveiling the Challenges: Overcoming Barriers to Success
In today's business landscape, LGBTQ executives face a range of unique challenges that can hinder their professional growth and success. Discrimination, limited visibility, implicit biases, fear of coming out, isolation, and unequal access to networks and opportunities are among the barriers that can impede your progress. Our "Leading as an LGBTQ+ Executive" program addresses these challenges head-on, providing you with the tools, strategies, and support necessary to overcome these obstacles and thrive as an authentic leader.
At Barnhill Group Consulting, Inc. we believe that embracing your authentic self is a powerful asset in today's complex business landscape. Our "Leading as an LGBTQ+ Executive" Program is designed to help you leverage your unique experiences, perspectives, and strengths to drive personal and professional growth.
Through our tailored approach, we provide you with the tools, strategies, and support necessary to achieve remarkable success and make a positive impact within your organization and beyond. Some of the program's highlights:
Tailored Executive Coaching Sessions: Unlocking Your Leadership Potential. Our one-on-one executive coaching sessions are designed to address your specific goals, challenges, and aspirations. We understand the fears and concerns you may have as an LGBTQ executive and are here to guide you in embracing your authentic self and leveraging it as a powerful asset. Through personalized guidance, we help you build your executive presence, enhance your strategic thinking, and develop the leadership skills needed to drive change and make a lasting impact.
Building Confidence and Authentic Leadership Presence: We understand that confidence and a strong leadership presence are essential for your success. Our program focuses on building your confidence and empowering you to step into your authentic leadership style with conviction and authenticity. By developing a deep sense of self-assurance, you will radiate confidence and inspire others to follow your lead.
Navigating Bias and Overcoming Stereotypes: We recognize the impact of biases and stereotypes on LGBTQ executives. Our program provides you with valuable insights and strategies to navigate and overcome these challenges. You will learn to challenge biases, create an inclusive environment, and position yourself as a respected leader who defies stereotypes. By embracing your authentic self and showcasing your unique strengths, you will shatter barriers and open doors to new opportunities.
Building Resilience and Overcoming Obstacles: As an LGBTQ executive, you may encounter unique obstacles on your leadership journey. Our program focuses on building resilience and equipping you with the mindset and skills to navigate challenges effectively. Through personalized coaching and mentorship, you will gain the guidance and support necessary to overcome obstacles, adapt to change, and emerge stronger than ever.
Comprehensive Training: Equipping You for Leadership Success. Our comprehensive training specifically curated to equip you with the skills, knowledge, and competencies needed for leadership success. We dive deep into areas such as effective communication, inclusive leadership practices, building high-performing teams, and navigating diversity and inclusion in the workplace. You will learn practical strategies that you can apply immediately to drive impact within your organization and beyond.
Driving Change and Impact: Your Role as an Empowered LGBTQ Leader
By participating in our
"Leading as an LGBTQ+ Executive" program

, you will have the opportunity to drive meaningful change and create a more inclusive business world.
As an empowered LGBTQ leader, you can:
Foster Inclusivity: Develop strategies to create inclusive cultures, policies, and practices within your organization, enabling LGBTQ individuals to thrive and contribute their full potential.
Influence Decision-Making: By leveraging your authentic self and diverse perspective, you can drive change at all levels of your organization, ensuring that LGBTQ voices are heard and valued in key decision-making processes.
Inspire Others: As an LGBTQ leader, you have the power to inspire and empower others within and beyond your organization. By sharing your experiences, advocating for equality, and serving as a role model, you can create a positive ripple effect that extends far beyond your immediate sphere of influence.
Are you ready to unlock your leadership potential, drive change, and make a lasting impact as an LGBTQ leader?
Sign up for the "Leading as an LGBTQ+ Executive" program and empower yourself to rise above challenges, shatter stereotypes, and shape a future where LGBTQ executives thrive and lead with unparalleled influence. Together, we will break down barriers and shatter stereotypes and create a future where LGBTQ executives thrive and lead with unparalleled impact.
I'm ready to drive change and inspire others with my authentic leadership!