Empowering Women Leaders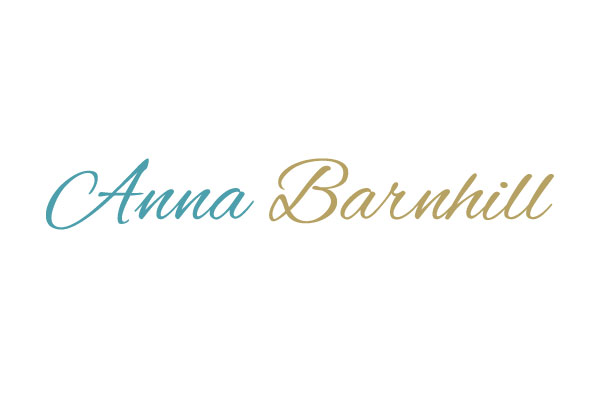 Unleash Your Leadership Potential: Empowering Women to Overcome Barriers, Drive Impact, and Leave a Lasting Mark
As women in leadership, we face unique challenges that can hinder our path to influence and impact. At Barnhill Group Consulting, Inc. we fully understand the barriers that can limit your progress, such as a lack of support within organizations, gender bias, and a preference for masculine leadership styles.
Research consistently demonstrates that inclusive leaders and organizations that prioritize gender equality outperform those that do not. However, it remains concerning that women continue to be underrepresented across all management levels. Despite the compelling evidence and the recognition of the importance of gender diversity, unconscious bias can still play a role in determining who advances in the workplace, even in environments with good intentions.
Here are some recent statistics that highlight the need for empowering female leaders:
Only 24% of senior leadership positions are held by women globally.
Companies in the top quartile for gender diversity are 15% more likely to outperform the competition.
In 2021, women's senior management roles witnessed a 2% growth, from 29% to 31%.
At Barnhill Group Consulting, Inc., we are dedicated to helping you unleash your natural capabilities and thrive as a female leader. Our tailored programs and expert guidance equip you with the strategies, skills, and mindset necessary to overcome barriers, shatter glass ceilings, and achieve remarkable success within your organization.
We firmly believe that today's complex world demands a more holistic and flexible leadership approach. We recognize the inherent value of relationship building, providing direction and clarity, creating customer value, and navigating complexity and ambiguity. These are capabilities that women naturally possess and can leverage to great effect, even within male-led organizational systems.
That's why our "Empowering Women Leaders" program is meticulously designed to address the unique challenges faced by female leaders, while harnessing their natural strengths for extraodinary leadership.
Through personalized executive coaching, training, and strategic guidance, we offer the following benefits:
Building Confidence and Leadership Presence: We understand the importance of confidence and a strong leadership presence in driving success. Our program helps you develop a deep sense of self-assurance, empowering you to step into your authentic leadership style with conviction and grace.
Strategic Skill Development: Our coaching sessions focus on developing essential leadership skills that are critical for female leaders to excel. From effective communication and negotiation techniques to strategic decision-making and problem-solving, you will acquire the tools and strategies needed to lead with impact.
Navigating Gender Bias and Stereotypes: We provide you with insights and strategies to navigate and overcome gender biases and stereotypes that may hinder your advancement. By equipping you with practical approaches to challenge these biases and create an inclusive environment, we empower you to break through barriers and elevate your career.
Building Resilience and Overcoming Obstacles: As a female leader, you may face unique obstacles and setbacks along your journey. Our program focuses on building resilience and equipping you with the mindset and skills to navigate challenges effectively. Through personalized coaching and mentorship, we provide you with the guidance and support necessary to overcome obstacles and emerge stronger.
Work-Life Integration Strategies: Balancing professional aspirations with personal commitments is crucial for female leaders. Our program offers strategies and tools for achieving work-life integration, enabling you to find harmony and fulfillment in both domains. We help you develop sustainable practices that allow you to excel in your career while maintaining a healthy personal life.
Executive Coaching and Guidance: Our one-on-one executive coaching sessions are tailored to your specific goals, challenges, and aspirations. You will receive personalized guidance, accountability, and actionable insights to maximize your leadership potential.
Unleashing Your Natural Capabilities: Harnessing Strengths for Extraordinary Leadership
By participating in our transformative "Empowering Women Leaders" program, you will embark on a journey of growth and empowerment that will propel your career to new heights.
Confidence is the cornerstone of effective leadership, and our program is tailored to help you build unwavering self-assurance. We believe in the power of authenticity, empowering you to lead with conviction and embrace your unique strengths. Through personalized coaching and guidance, you will develop a strong leadership presence that commands respect and influence in any room.
We recognize that breaking through barriers is a crucial step towards realizing your full potential. Our comprehensive approach ensures that no barrier remains insurmountable. We equip you with the tools, strategies, and mindset to overcome challenges and push beyond limitations. Whether it's navigating gender bias, dismantling stereotypes, or conquering self-doubt, we stand by your side as you rise above these obstacles.
Resilience is key to thriving in the face of adversity, and our program places a strong emphasis on building your resilience muscle. We provide you with the techniques and support to bounce back from setbacks, navigate change with confidence, and maintain peak performance even in the most demanding environments. You will emerge as a leader who thrives under pressure and inspires others with your unwavering determination.
Our program recognizes the importance of fostering authentic connections and building relationships that drive success. We guide you in cultivating a strong network of mentors, sponsors, and allies who will champion your career advancement. By leveraging these valuable connections, you will have the support and opportunities necessary to accelerate your professional growth.
At Barnhill Group Consulting, Inc we believe in the power of women leaders to shape the business world and create lasting impact. Join us on this transformative journey where we empower women like you to shatter glass ceilings and leave an indelible mark on the business landscape.
Embrace the power of taking bold risks, both personally and professionally, and watch as you advance yourself, your team, and your organization in the face of adversity. It's time to unlock your full leadership potential and make your mark. Take the first step on this empowering path and discover the boundless opportunities that await you. Together, let's revolutionize the business world and create a future where female executives thrive and lead with unparalleled influence and impact.
I'm Ready to Rise Above Limitations, Unleash My Leadership Potential, and Make a Lasting Impact