Effective Communication: How Leaders Can Inspire, Engage And Succeed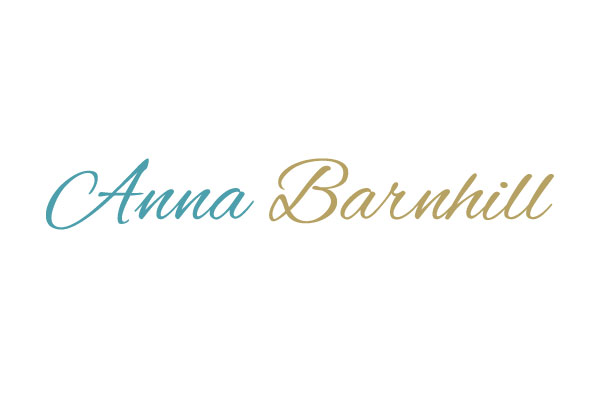 This article was originally published in Forbes magazine July 2023 edition
Effective communication is the cornerstone of leadership effectiveness. It builds relationships, inspires trust and fosters a shared vision. Google's Project Oxygen identified communication skills as crucial for successful leaders, influencing individual and team success. The Holmes Report revealed that poor communication costs businesses an average of $62.4 million annually.
The ability to communicate with clarity, influence and impact is the key that unlocks the door to a leader's success. Through my extensive work with numerous clients, I have identified a framework that encapsulates the behaviors and attributes of exceptional communicators. The CLEAR PACE™ framework consists of Curiosity, Listening, Empathy, Awareness, Respect, Presence, Authenticity, Communicating with Power and Purpose, and Enabling. These behaviors and attributes are backed by scientific evidence and can be cultivated with practical tools.
Curiosity: Fostering A Hunger For Knowledge
Curious leaders actively seek to understand their team members and stakeholders. They ask thought-provoking questions, uncovering insights and perspectives that may otherwise remain hidden. Studies have shown that curiosity enhances learning, engagement and problem-solving abilities. By cultivating curiosity, leaders create an environment where ideas flow freely and collaboration thrives.
Listening: Opening Hearts And Minds
Listening is about truly understanding others by engaging in active listening and paying attention to subtle cues. Listening creates a safe space where people feel heard and valued, thus fostering stronger relationships and more effective conflict resolution. By honing their listening skills, leaders demonstrate respect for others' opinions and build trust within their teams.
Empathy: Demonstrating Care And Concern
Leaders who practice empathy demonstrate genuine care and concern for the well-being of their team members. Empathy enhances understanding, strengthens relationships and increases employee engagement. Scientific studies have shown that empathetic leaders are more successful in motivating and inspiring their teams, leading to higher levels of productivity and innovation.
Awareness: The Power Of Mindfulness
Leaders who possess self-awareness are more attuned to their own emotions and the impact they have on others. Mindfulness helps leaders navigate challenging situations with grace and composure. By being present in the moment, they can effectively assess and respond to the needs of their team and adapt their communication approach based on the context and the needs of their audience, ensuring that their message resonates.
Respect: The Building Block Of Trust
Leaders who demonstrate respect create an inclusive and collaborative environment. They value diverse perspectives and treat others with dignity, thus fostering higher levels of employee engagement, loyalty and commitment. By demonstrating respect, leaders inspire others to reciprocate and engage in open and honest dialogue.
Presence: Commanding Attention Through Authenticity
Leaders who are fully engaged in the moment, exuding confidence and authenticity, captivate their audience and leave a lasting impression. Research has demonstrated that leaders who project a strong presence are perceived as more trustworthy, persuasive and influential. By harnessing the power of presence, leaders can effectively convey their messages and inspire action.
Authenticity: The Key To Building Genuine Connections
Authenticity is the bridge that connects leaders with their teams. Authentic leaders are true to themselves, embracing their values and principles. By sharing their stories, vulnerabilities and successes, they create a deep sense of connection and inspire others to do the same. Studies have shown that authentic leaders are more likely to engender trust, loyalty and commitment in their teams.
Communicating With Power And Purpose: Making Words Count
Effective communication requires intention and clarity. Leaders who communicate with power and purpose choose their words carefully, ensuring they convey their message effectively. They understand the importance of tailoring their communication style to different audiences and situations. Research has indicated that leaders who communicate with clarity inspire confidence, enhance team performance and achieve organizational goals.
Enabling: Empowering Others To Succeed
Studies have shown that enabling leaders empower their teams to achieve their full potential. By creating a psychologically safe environment, encouraging open dialogue and providing constructive feedback, leaders empower their team members to express their thoughts and ideas. And by fostering a culture of continuous learning and growth, leaders nurture the skills of their teams, leading to higher productivity and innovation.
13 Practical Tools To Uplevel Your Communication Skills
1. Foster a learning mindset and encourage diverse perspectives: Create opportunities for team members to share their ideas and experiences, promoting curiosity and exploration.
2. Practice active and reflective listening: Focus on the speaker and avoid interrupting. Summarize and paraphrase what the speaker has shared to ensure accurate understanding. This demonstrates your care and encourages further communication.
3. Develop perspective-taking: Put yourself in others' shoes and try to understand their thoughts, feelings and experiences. This helps develop empathy and compassion.
4. Show empathy through gestures: Offer support and encouragement, acknowledge emotions and validate others' experiences to show care and concern.
5. Foster self-reflection: Regularly set aside time for introspection and self-assessment.
6. Seek feedback: Actively seek feedback to gain insights into how your communication style is perceived.
7. Lead by example: Set the standard for respectful communication within the team.
8. Practice mindfulness: Cultivate present-moment awareness by focusing on the conversation at hand and minimizing distractions.
9. Use body language effectively: Maintain an open posture, make appropriate eye contact and use facial expressions and gestures to convey engagement.
10. Embrace vulnerability: Share personal stories and experiences that demonstrate your authenticity and allow others to connect with you on a deeper level.
11. Align actions with words: Ensure your behaviors and decisions are consistent with your stated values, which fosters trust and credibility.
12. Utilize storytelling techniques: Use narratives and anecdotes to illustrate key points, engage emotions and make your message more memorable.
13. Create a safe environment: Establish an atmosphere where individuals feel comfortable expressing their thoughts and ideas without fear of judgment or retribution.
Elevating Leadership Through Profound Communication
In the intricate tapestry of leadership, effective communication serves as the golden thread that weaves relationships, fosters trust, and illuminates the path forward. It is the force that weaves the intricate tapestry of relationships, kindles the flames of trust, and unites individuals under a shared vision. Google's Project Oxygen and The Holmes Report have cast a glaring spotlight on its significance, underscoring that the cost of poor communication is not merely monetary but extends to the very fabric of an organization's vitality.
The road to leadership mastery, however, requires more than just recognizing the importance of communication; it demands a deliberate commitment to the art of connection. Within this evolving landscape, The CLEAR PACE™ framework serves as a lodestar for leaders, offering a holistic approach that transcends mere conversation. It unlocks the vault of Curiosity, leading to a hunger for knowledge and innovation. It fosters the art of Listening, opening hearts and minds to understanding. It nurtures Empathy, the cornerstone of care and connection. It awakens Awareness, enabling leaders to navigate complexity with grace. It is Respect, the bedrock upon which trust is built. It radiates Presence, commanding attention through authenticity. It embodies Authenticity, forging bonds that resonate with truth. It champions Communication with Power and Purpose, ensuring that words are more than just sounds but catalysts for change. It culminates in Enabling, empowering others to reach their zenith.
As leaders, it is our responsibility to grasp the profound implications of communication and to relentlessly pursue mastery in this domain.
By honing our skills and applying the principles of The CLEAR PACE™ framework, we not only elevate our own leadership but also become architects of transformative change within our organizations.

With every conversation, every gesture, and every moment of presence, we sculpt a brighter future—one where leadership is defined by resonance, trust and the ability to inspire greatness. It's a journey worth undertaking, for it leads not only to our own success but also to the flourishing of those we lead and the organizations we serve.

In the realm of leadership, the language we speak holds the power to shape destinies and ignite possibilities.