A CEO's Blueprint For Sustainable Organizational Change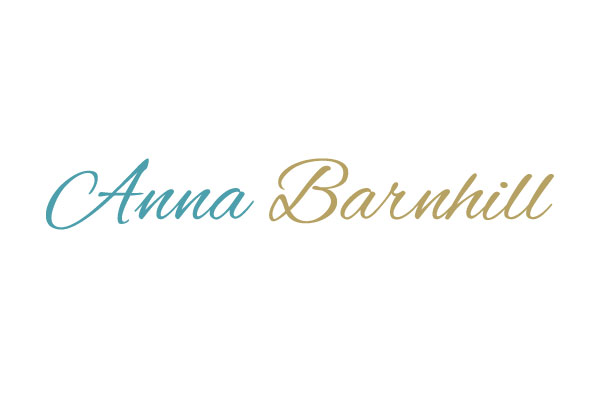 This article was originally published in the Forbes Magazine August 2023 edition.
Cultural transformation has become essential for organizations to stay competitive. As an executive coach and leadership development advisor, I've had the privilege of witnessing firsthand the challenges and opportunities that arise during cultural transformations. Through these experiences, it has become clear to me that successful organizational change demands a holistic approach and that this change must begin at the top.
In this article, I'll share a blueprint for sustainable cultural transformation, drawing from my expertise in organizational analysis and neuroscience.
The Power Of C-Suite Leadership In Cultural Transformation
At the heart of any organizational cultural shift stands the CEO, the captain steering the ship toward a new destination. The role of the CEO is pivotal in sculpting the organization's direction, strategy, and core values. Accountability for change cannot be delegated; it must be an active commitment from top leaders. Leaders can magnify their commitment to transformation by actively engaging with employees, a critical process that involves not only soliciting feedback but also involving them in the decision-making process.
For instance, consider the CEO who championed a cultural shift toward innovation. By embodying the principles of experimentation and calculated risk-taking, this leader communicated the transformation's significance to the entire organization. Through regular town hall meetings, he highlighted successful initiatives driven by new behaviors and acknowledged innovative thinkers. And by allocating resources to training, he ensured the successful implementation of the cultural shift.
Leading By Example As A Catalyst For Cultural Shift
Leaders who walk the talk and breathe life into their desired cultural attributes wield a profound impact. The science behind this phenomenon lies in the concept of social learning. As employees observe leaders unwaveringly committed to the transformation, mirror neurons in their brains fire, paving the way for the emulation of these positive behaviors. In essence, a CEO's actions and behaviors become a powerful guiding light for the entire organization, setting off a ripple effect that permeates every corner of the company.
One noteworthy example I encountered in my role as an executive coach involved the CEO of a software company. This CEO epitomized leading by example by actively participating in hackathons and coding sprints. Her dedication and passion inspired the team, leading to groundbreaking ideas that revolutionized their product. The CEO's embodiment of her desired cultural attributes culminated in unprecedented success in a highly competitive industry.
Leveraging Emotional Intelligence (EI) For Transformational Leadership
Extensive research has affirmed that emotional intelligence (EI) equips leaders to navigate the formidable challenges posed by cultural transformation with finesse and efficacy. Maintaining composure and positivity during times of uncertainty instills a sense of confidence and resilience in teams. By seamlessly integrating emotional intelligence into their leadership approach, CEOs can serve as beacons of stability, guiding employees through the tumultuous seas of change.
In a recent engagement as a leadership development advisor, I had the privilege of working with a CEO leading a major cultural transformation in a multinational company. During a pivotal town hall meeting, an employee voiced their fears concerning potential job losses. The CEO responded with a profound display of empathy, assuring the employee of the organization's unwavering support and commitment to growth opportunities. This consistent demonstration of emotional intelligence paved the way for the cultivation of a culture characterized by psychological safety. The result? A remarkable surge in employee morale, commitment, and productivity.
The Psychology Of Change Resistance And How to Overcome It
Resistance to change is a natural phenomenon, driven by psychological factors such as fear of the unknown, attachment to the status quo and fear of failure. The following neuroscience-based insights can help you address these concerns and lead successful change initiatives:
1. Fear Of The Unknown
Our brains are wired to seek safety and predictability. When faced with unfamiliar situations, the amygdala triggers the fight-or-flight response. To address this, you can provide clear and transparent communication about the transformation's goals, expected outcomes and the steps involved. By reducing uncertainty you make it easier for employees to embrace the changes ahead.
2. Attachment To The Status Quo
The brain also has a strong bias towards maintaining the status quo, as familiar routines require less cognitive effort. However, our brain's remarkable plasticity allows us to form new neural connections and adapt to change. As a leader, promoting a culture of continuous learning and improvement can tap into this neural plasticity. Encourage employees to explore new ideas, take calculated risks and participate in skill development programs. Over time, these efforts rewire the brain's reward system, associating positive emotions with embracing change.
3. Fear Of Failure
The fear of failure is deeply rooted in the brain's aversion to uncertainty. Fear actually activates the brain's pain centers, making individuals more risk averse. To counter this, you can foster a culture of psychological safety, where employees feel supported and encouraged to experiment without fear of harsh consequences. When employees are rewarded for taking calculated risks, they become more open to exploring innovative solutions.
4. Emotional Regulation And The Social Brain
The brain's social circuitry is highly attuned to emotions and nonverbal cues. As a CEO, your emotional state can profoundly influence the emotional climate of the workplace, affecting collaboration and teamwork. By managing your own emotions and remaining composed during times of uncertainty, you can create a sense of safety and stability within the organization.
5. Reward Systems
The human brain is wired to seek rewards, with dopamine, the brain's pleasure and reward center, playing a pivotal role in motivation. Recognizing and celebrating behaviors that align with the transformation objectives triggers dopamine release, further incentivizing employees to wholeheartedly embrace the changes. Aligning reward systems with cultural values perpetuates a self-reinforcing cycle of positive change.
Leading Cultural Transformation as a CEO
Cultural transformation is not a journey you take alone, nor is it just a command from the top. It's a team effort that demands everyone's dedication, collaboration, and a relentless pursuit of excellence at every leadership level. As a CEO, you hold the master key to unlock the doors of successful organizational change.
By setting the example with the culture you envision, using emotional intelligence in your leadership, aligning top leaders with transformation goals, fostering an innovative culture, and effectively addressing the challenges that come with change, you can guide your organization toward a future marked by lasting and impactful cultural transformation.
This journey isn't just about change; it's about transformation, and it offers the potential to not only elevate your organization's success but also its resilience, adaptability and enduring legacy. Embrace this opportunity to lead your organization into a brighter, more successful future.