Couples Coaching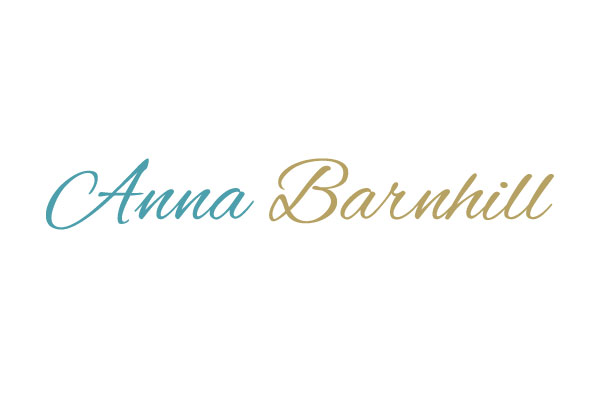 I believe that the ultimate goal of marriage is to maintain a close friendship and passionate love throughout a lifetime spent together. This is achieved through a lifetime of exploring one another, being each other's closest ally, and creating shared memories together. While this is the ultimate goal, we often encounter difficulties and trials along the way that can threaten to derail us. In all relationships, conflict is present and unavoidable, even in the most successful relationships. Gottman Relationship Institute reports that 69% of marital conflicts are perpetual. Learning to apply effective conflict management tools can be the difference between begrudgingly enduring a relationship and enjoying a life together.
Can you answer yes to any of these questions?
Is your marriage or relationship not what it used to be?
Are you struggling to understand your partner lately and missing the closeness you once had?
Are you feeling unappreciated, like your partner takes you for granted?
Are you feeling unhappy and unfulfilled?
You love your partner, but you're in a negative cycle that just keeps repeating
You feel disconnected and detached from your partner
When you approach your partner about an issue, they shut down or get angry
You struggle to talk about your sexual preferences and desires
Your sex life is no longer as hot and passionate as it once was, or maybe even non-existent
You go silent on a partner, change the subject, or endure uncomfortable situations instead of expressing issues openly
You're wondering why everything turns into a fight
You are having a lot of unproductive and hurtful arguments
You constantly feel like you're taking one step forward and two steps back in your relationship
If you answered yes, you are in the right place! Marriage is a deep personal investment, and when things go wrong it can erode your confidence and sense of self. You might feel fatigued, confused, and helpless when it comes to making a change.
I Can Help!
Sign up for a Relationship Health Assessment here to understand how you got here and what can you do.
I utilize the latest and most effective techniques from the Gottman Institute and Acceptance Commitment Coaching that involve a thorough assessment of the relationship with research-based interventions to create a rich and meaningful relationships that lasts.
Sign Up Now
Scientific Approach Leads to Better Results
I utilize the latest and most effective techniques from the Gottman Relationship Institute and Acceptance Commitment Coaching that involve a thorough assessment of the relationship with research-based interventions to create a rich and meaningful relationship that lasts.
Gottman method
Gottman Method combines the knowledge and wisdom of more than three decades of Gottman research and clinical practice of brilliant John and Julie Gottman. Through research-based interventions and exercises, it helps couples break through barriers to achieve greater understanding, connection and intimacy in their relationships
Based on the analysis of thousands of hours of videotaped conversations between couples about their difficulties, Gottman is able to predict with 91% accuracy whether a particular couple will stay together or divorce.
In Gottman Method, the couple brings into a session all aspects of their relationship and begin to work on the dysfunctional negative interaction patterns (escalation or emotional disengagement) and on replacing the Four Horsemen (divorce predictors: criticism, contempt, defensiveness and stonewalling) with their antidotes in order to make the conflict discussions more functional, constructive, and regulated. It also focuses on emotional repair, and on building safety, trust, bonding, love, intimacy, friendship, and positive affect.
The Seven Principles of Making Marriage Work
Gottman's method is based on the "sound relationship house" theory that encompasses a number of key factors in maintaining happy and healthy relationships. By intervening in the seven areas of the "sound relationships house" the Gottman approach is effective at breaking the negative patterns, creating greater connection and intimacy, and making the marriage work. The seven areas of intervention include:
Enhancing your love maps—creating connection through what you know about your partner and their daily life. Knowing your partner's feelings, needs, fears, and dreams.
Nurture fondness and admiration – turning attention towards the positive in the ways you think about your partner and your relationship.
Turning towards each other – creating positive sentiment override by making and responding to bids for connection, and supporting each other through difficulties outside the relationship with the stress reducing conversation.
Let your partner influence you — getting past cultural and gender conditioning that make people reluctant to accept new ideas.
Resolving solvable conflicts, through techniques for softening startups for difficult conversations, making repair attempts when communications go off track, soothing yourself and your partner when emotional flooding prevents effective communication.
Overcoming gridlock in "perpetual problems" by understanding the historical basis of each partner's deeply held values and underlying wishes and dreams behind the conflict.
Creating shared rituals that express and support the values and aspirations of both partners.
acceptance commitment Method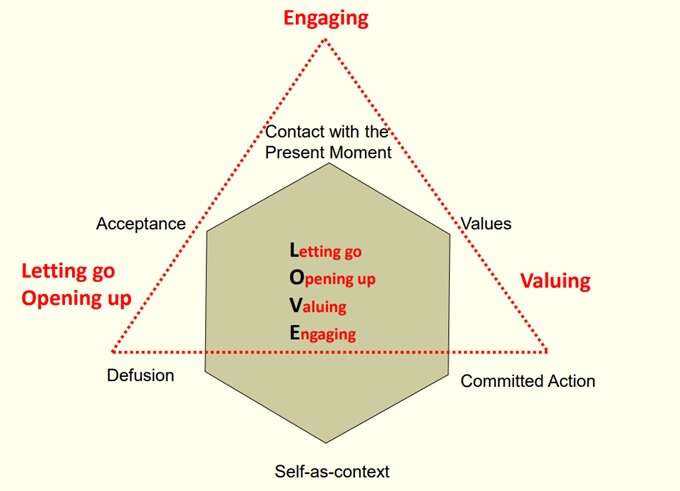 Acceptance Commitment method focuses on 3 main areas
1. Accepting our emotional reactions while staying present
2. Using Values to guide our actions
3. Committing to taking action and building a better relationship
ACCEPTING & STAYING PRESENT
Acceptance Commitment method is primarily a mindfulness based approach that helps couples accept and validate all of their emotional experiences by removing shame and avoidance. This process is guided by the idea that there is validity not only in the emotional experience we have, but the one that our partner has as well. Often when we have an emotional reaction that leaves us feeling stuck, it's because it's rooted in something that's happened in our past. With Acceptance Commitment method, partners learn how to acknowledge their past with compassion and let go of unhelpful thoughts that keep us from being in the current moment together. Partners learn to identify their inner voice - the one that judges themselves and their partners - and create space in their awareness to be able to move through difficult moments together.
VALUES GUIDED ACTIONS
Everyone has their own set of values, and every couple has a set of shared values that help guide them towards goals. Through identifying core values and exploring our conscious and subconscious beliefs about how to behave within those values, couples are able to build upon strengths and step out of common myths about how to be. When we think about how we "should" be in the context of a relationship, we become rigid in our thinking. By refocusing on our values, instead of the rules we have about them, partners can create workable strategies for compromise and validation.
COMMITMENT TO ACTION & GROWTH
Acceptance Commitment method prompts couples to take the lessons they learn about mindfulness and values to determine a course of action that moves them closer to their goals. By committing to action couples are able to take tangible steps towards living in congruence with their personal and shared values. Couples work together to set goals, agree on boundaries, and maintain a mindset of openness to more workable ways of being in a relationship.
By partnering with me, I will help you with the following:
Ability to communicate in a way that leads to feeling heard, understood, and validated
Discover the underlying patterns in your relationship that are at the root of your issues
Learn how to shift things towards a new, positive direction – overcoming obstacles to develop a deeply satisfying relationship
Learn to see each other's perspectives
Reconcile long-standing differences
Rebuild trust, safety, and security in your relationship
Increase intimacy and connection
Negotiate and compromise in useful ways
Identify and speak each other's love languages
Parent together in harmony
Step into a deeply connected world where you feel alive and excited to be in your relationships
With me on your team, you gain an expert ally to raise awareness, create compelling action plans, and receive step-by-step guidance in creating the life you love and the relationships that set your soul on fire!
If you are ready to implement the skills it takes to tap into your full potential and start living a life you love and have a relationship full of connection, intimacy, and affection, sign up for one of our coaching packages today!